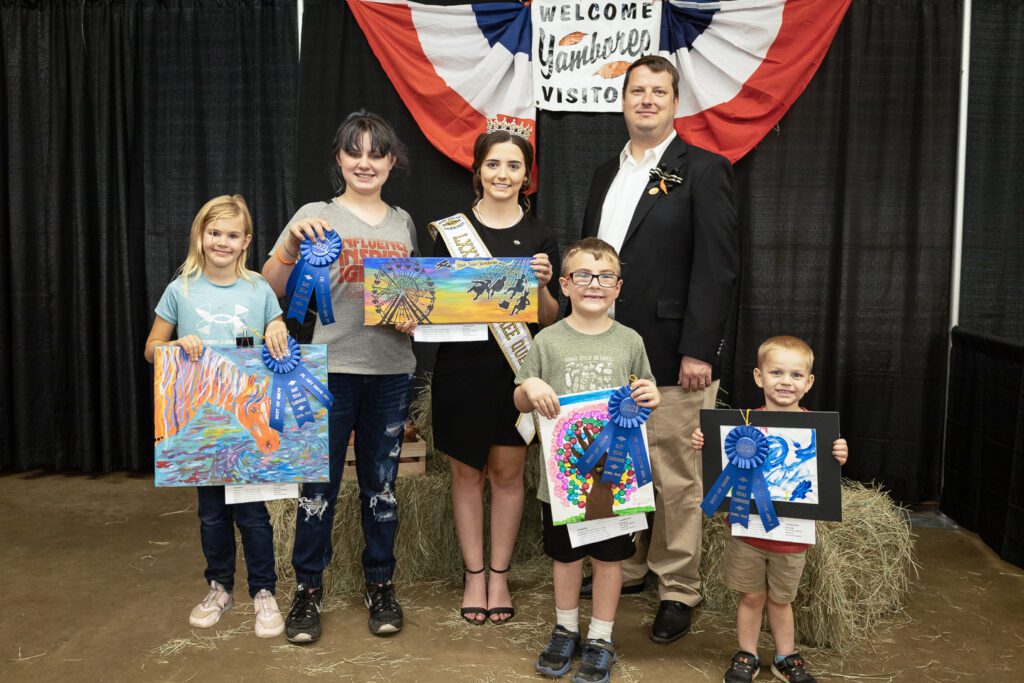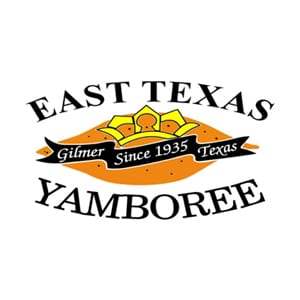 October 18th – 21st, 2023
Yamboree Exhibit Building
Sponsored by: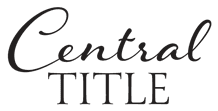 Chairperson: Nan Fowler – scrapbooking@etex.net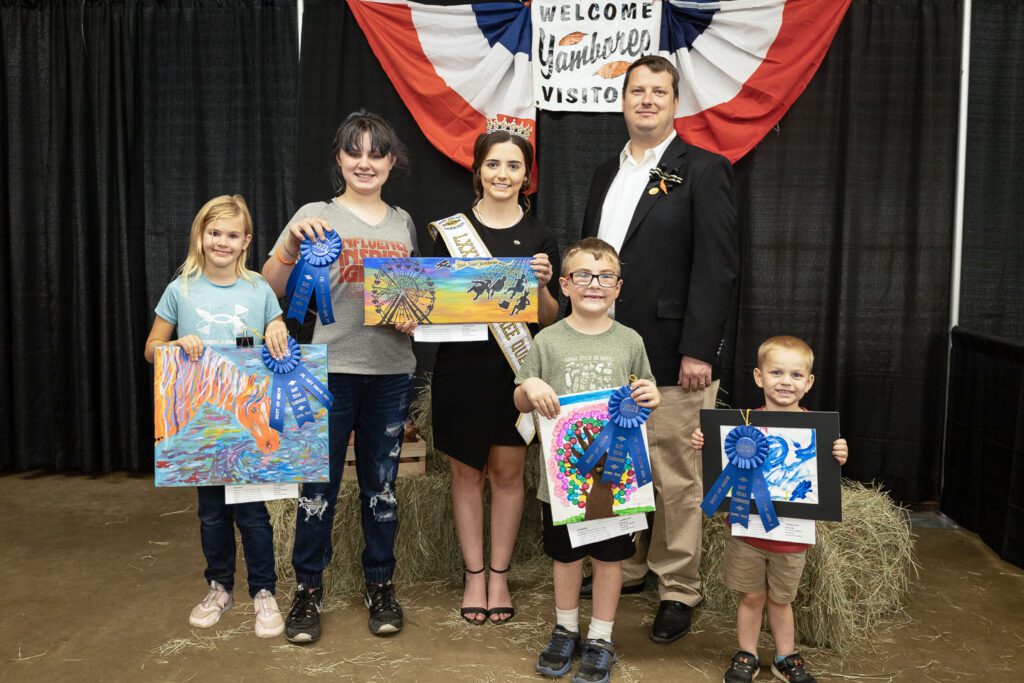 Entries should be delivered and registered on Wednesday, October 18 from 1:00 to 3:00 at the Yamboree Exhibit Building
*ENTRIES MAY ONLY BE PICKED UP
MONDAY BETWEEN 4-7 P.M.
Previous prize-winning pictures will not be
eligible for competition
The fee for Youth Art Contest is $2 per entry
Entries are limited to 3 per person
Art entries may not be larger than 20″ x 24″ matted
All entries must be matted or mounted. No glass! Must be ready to hang
Best of Show winners' photos will be taken at 3:00 pm on Friday, October 2ost.
Entry will be placed in the most appropriate Category at the discretion of the Chairperson
.
DIVISIONS
YOUTH I Ages 2 – 5
YOUTH II Ages 6 – 9
YOUTH II Ages 10 – 14
YOUTH IV Ages 15 – 18
CATEGORIES
Paintings
Pen & Ink
Graphite & Colored Pencils
AWARDS
1st, 2nd & 3rd prizes will be awarded for each category to each division
1st Place ……… $15.00
2nd Place……….$10.00
3rd Place…………$5.00
Each entry will receive a participation ribbon
Please direct any questions to:
scrapbooking@etex.net