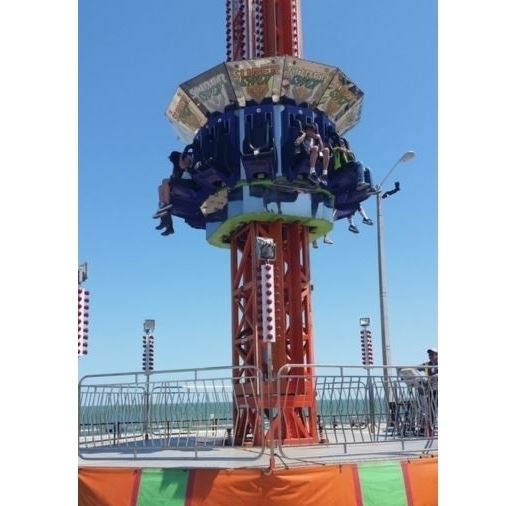 Rides, Games, and Treats For the Midway during the East Texas Yamboree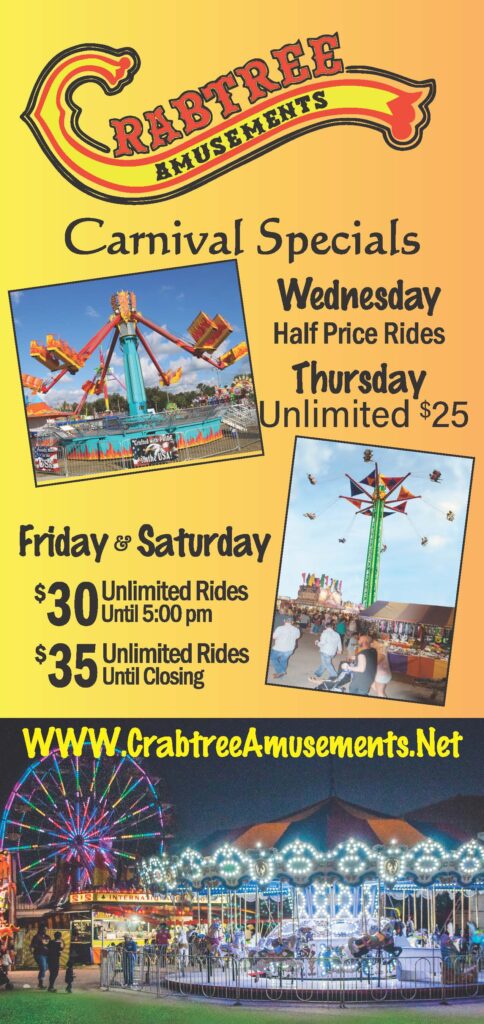 Video of Crabtree Amusements Spin Out Ride
Crabtree Amusements, Inc. is a family-owned and managed company. It was founded in 1978 by Patrick Crabtree and now encompasses many other family members.
Our philosophy is simple. Our family wishes to provide your family with a safe, enjoyable fun-filled day to remember. We feature bright, clean equipment, courteous uniformed employees, and many comfort features to ensure the enjoyment of our patrons. Safety is a top priority at Crabtree Amusements. All of our equipment is well maintained and conforms to industry standards.
We strive to keep our festivals, fairs, and events happy and are pleased to consider many of them as old friends. Crabtree Amusements is a forward-thinking company, that welcomes new ideas. We are open to new promotional ideas, provide complete access to all accounting, and respond promptly to any concern or need that may arise.