Kolby Cooper - Main Attraction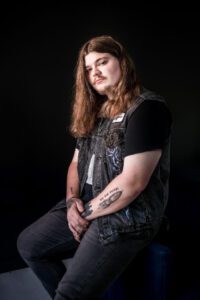 "Only three years out of high school, still living in his small East Texas hometown, Kolby Cooper started selling out shows and clocking millions of streams using only his songs as muscle, earning streaming numbers typically reserved for household names.
Amassing over 113.5 million on demand streams to date, Kolby released his first EP as a signed artist, Boy from Anderson County, on August 6 via BBR Music Group / Wheelhouse Records in partnership with Combustion Music.
The prolific songwriter has an uncanny ability to turn his and his friends' life stories into relatable songs his rabidly zealous fanbase can't get enough of, and his upcoming EP is no different, stacking the release with high-energy rockers, scorching break-up anthems and reflective love songs. With new music on the horizon, Kolby continues his strenuous tour schedule throughout 2021, headlining sold-out shows all over the country, bringing with him his signature blend of Lonestar State roots, rough-hewn vocals, and wailing electric guitar.
Fans will have no doubt that his forthcoming EP is authentically Kolby."  
Opening Attraction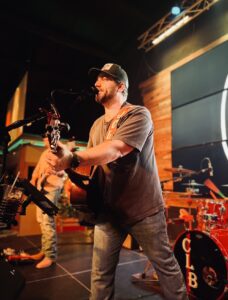 Clay Logan, a south Louisiana native with a powerhouse, soul-punching vocal presence, has been a staple across the South since forming Clay Logan Band in 2015.
The four-piece band brings both popular and underground country, southern rock, and blues to life with their collective 50+ years of experience in the scene.
Clay's early years of singing began at the church his Father pastored around the age of four. With his deep, gritty, soulful vocals and a range comparable to Garth, there is no denying that singing in church as an adolescent had an impact on his vocal ability.
Later on, heavily influenced by the artists Chris LeDoux, Brooks and Dunn, and Keith Whitley, Clay began playing in bars and honky tonks across the South, winning his fans over with a stage presence second to none.
Their hard work, passion, and talent have landed them opening spots for Chris Cagle, Bart Crow, Austin Meade, David Ball, Stoney LaRue, Cody Hibbard, and many more.
The band consists of Clay Logan on guitar and vocals, Justin Bray on lead guitar and harmonies, Bruce Nock on bass guitar, and Chris Thomas on drums, all collectively from the Shreveport/Bossier City, Louisiana area."
Supporting Attraction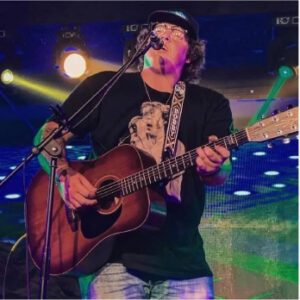 Bobby Irwin got his taste of stardom at a fifth-grade talent show and soon realized music would be his life. From the piney woods of East Texas, this 19-year-old has taken his guitar and set out on the path meant for him.
In the span of only two years, Irwin has played at full venues all across East Texas, won the TXM Records Texana Troubadour Singer and Songwriter Contest, took first place at Texas State FFA Talent Contest with People's Choice and Delegates Vote, and most recently won first place at the 2021 National FFA Convention Talent Contest in Indianapolis.
He's opened and played with well-known artists such as Jason Boland & The Stragglers, Huser Brothers, Black Top Mojo, Curtis Grimes, The Steel Woods, Aaron Watson, Zane Williams, and Dylan Wheeler. Irwin has released five singles, including "Jamie", which can be heard on Spotify and Apple Music.
Visit www.bobbyirwinofficial.com for a list of scheduled performances, merch store, and the latest news. You do not want to miss this rising star - Bobby Irwin."