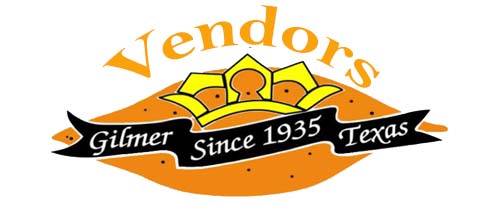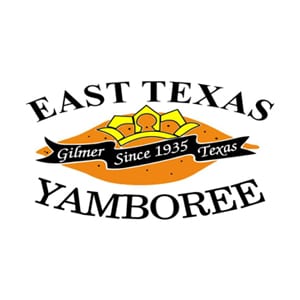 Sponsored by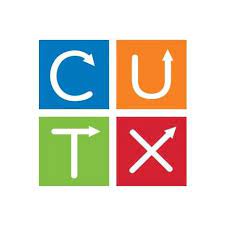 2023 EAST TEXAS YAMBOREE
ARTS & CRAFTS OUTSIDE EXHIBITORS
Sponsored by Credit Union of Texas
October 19,20, & 21-Yamboree Grounds
Harmony Hall, Chairperson 903-931-3473
ENTRY FORM
RULES
NO PETS ON THE PREMISES. SERVICE ANIMALS ONLY!
Exhibits may begin setting up on Wednesday, October 18th AFTER 5:00 pm, at your own risk
as there is no security that evening. Booths are to be set up by Thursday, October 19th by
10:30 am. No one will be allowed to drive in or out after 10:30 am Thursday until teardown
on Saturday. If your booth is not set up by 8:30 am Friday, your spot and any fees will be
forfeited. Vendor fees are the same price no matter if you set up Thursday or Friday morning.
Outside exhibit booths are located in the city park, 1300 US Hwy 271 N (just north of the
Gilmer Civic Center and livestock grounds).
The booth size is 12′ x 12′ for 3 days, October 19,20, 21. There are plenty of spaces available on
the north side of the Yamboree Exhibit Building. Applications are accepted on a FIRST COME,
FIRST SERVED basis and there will only be 1 vendor per Direct Sales Company allowed.
NO spaces under or beside the pavilion.
Exhibit booths are $75.00 if the application & money is received after October 1st. A $10.00 late
fee will be added for any applications received between October 1st and Friday, October 10th.
After that date, applications will not be accepted. NO REFUNDS WITHIN TWO WEEKS OF
FESTIVAL OR FOR BAD WEATHER
NO FOOD CONCESSION SPACES ARE AVAILABLE. Exhibitors will not be allowed to
sell any concession food or drink items; however, samples of products will be allowed free to
guests.
THE EXHIBITS WILL BE OPEN FROM 10:30 AM – 5:30 PM ON THURSDAY, 9:00 AM
5:30 PM ON FRIDAY, AND 9:00 AM – 5:00 PM ON SATURDAY.
Exhibitors are responsible for their own exhibits and display equipment. The Yamboree
Association will not be responsible for stolen or damaged displays or equipment.
Night security will be provided Thursday and Friday ONLY.
ALL EXHIBITS MUST BE REMOVED AND THE RENTED AREAS MUST BE
CLEANED BY 8:00 PM, SATURDAY, OCTOBER 21st. If spaces are not left clean the vendor
may not be able to return the following year.
Exhibits may include arts & crafts, antiques, collectibles, clothing, jewelry, and gifts. NO
GARAGE SALE ITEMS or LIVE ANIMALS OF ANY SORT.
A photo of your wares, your display and a copy of your tax certificate MUST accompany
your application. Only items listed on the application will be allowed. NO EXCEPTIONS!
Nothing offensive, controversial, racial, or political will be allowed. The Chairperson has the
final decision on anything sold at Yamboree Arts & Crafts.
Make checks payable to The East Texas Yamboree.
15. For safety reasons, children MUST always have parental supervision.
VENDORS ARE RESPONSIBLE FOR REPORTING APPLICABLE SALES TAX TO
THE STATE COMPTROLLER.