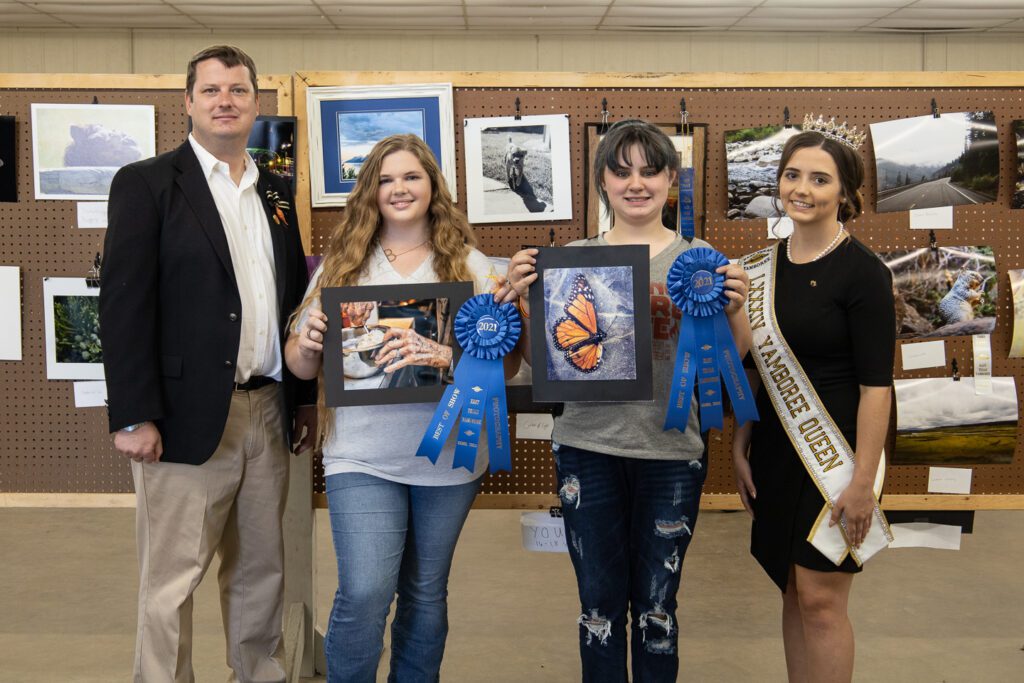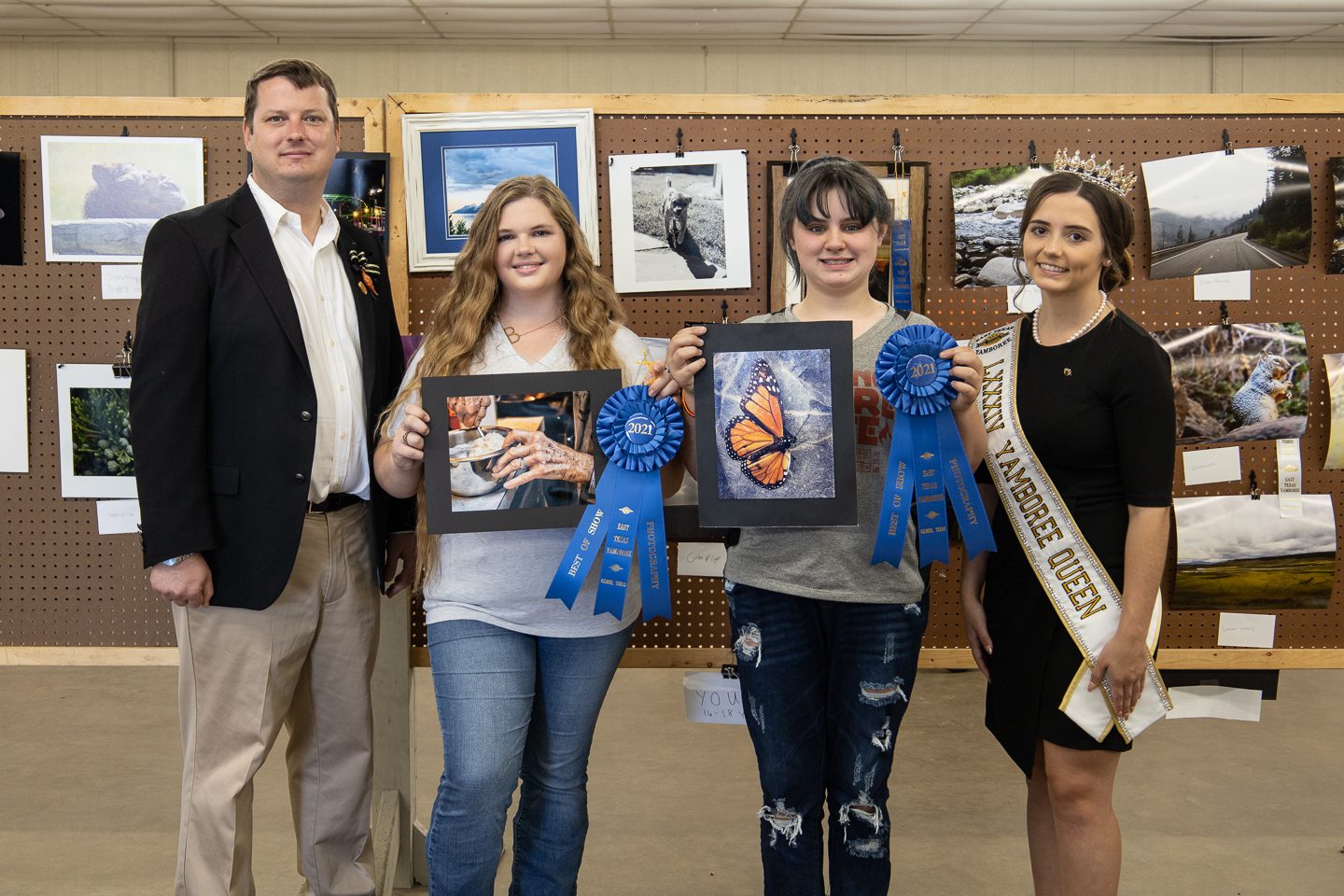 ADULT & YOUTH PHOTOGRAPHY CONTEST
Sponsored by Photos by Ruel
Rachel Stewart, Chairperson
Contact e-mail: heyyorach@gmail.com
October 19-22, 2022 Yamboree Exhibit Building
RULES
1. Photos must be registered on Wednesday, October 19 between 2-4 pm at the Yamboree exhibit building
2. Registration fee: $5 per entry
3. ENTRIES MUST BE MATTED/MOUNTED ON BLACK ONLY & READY TO HANG! NO
GLASS! NO FRAMES! NO CANVAS PRINTS! NO LOOSE PHOTOS!
4. Photos must be at least 8×10 but no larger than 16×20
5. Each entry must have the photographer's name and photograph name clearly printed on the back
6. Previous prize-winning photos are ineligible
7. Photos and awards must be picked up Saturday, October 22 between 2-4 pm. The Yamboree Association assumes no responsibility for any articles left after 4 pm. Please note: Contest officials handle all entries with care but do not assume responsibility for damage that may occur.
The chairperson has the authority to reject any entry that might be offensive to a family audience or is in violation of the rules.
DIVISIONS: Youth (8-12yrs) Teen (13-18yrs) Amateur Prof/Advanced
CATEGORIES: Animals; Architecture; Landscape/Water Scape; Nature; Portraits/Human Interest Best of Show – $100 Winners will be notified by Thursday, October 20