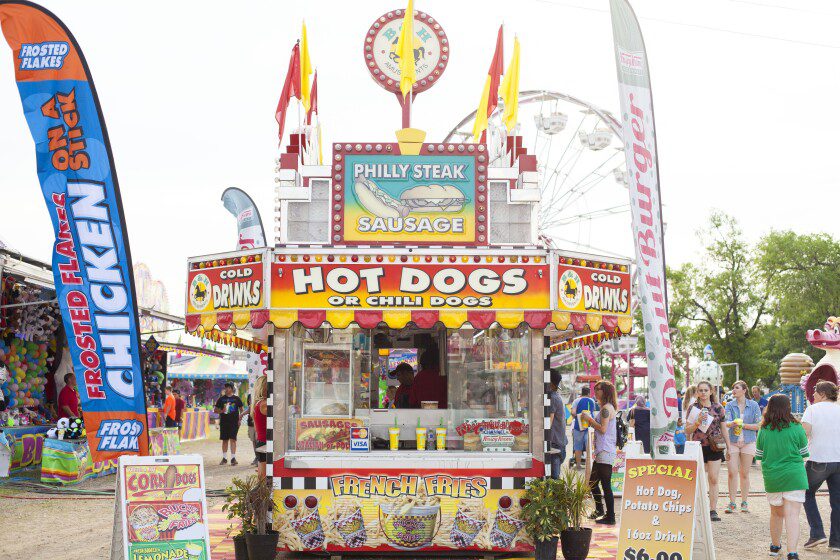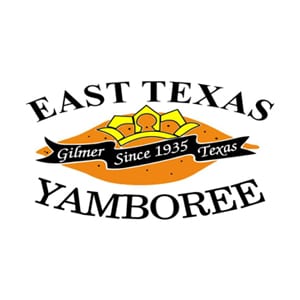 EAST TEXAS YAMBOREE
106 Buffalo St.
Gilmer, TX 75644
2022 CONCESSION RULES/APPLICATION
office@yamboree.com 903-843-3759
These rules apply to all approved established schools, churches, and civic organizations in Upshur County that will be participating as concessionaires in the 2022 East Texas Yamboree. Please Read all rules as revisions will be made to clarify the East Texas Yamboree Associations' position to avoid confusion.
Concession permits will be issued only to established schools, churches, and civic organizations in Upshur County.
Failure to abide by rules of the Yamboree Association will result in the closing of the stand and/or the offending organization being unable to obtain permits in the future. A responsible person must sign below and submit to the chamber of commerce along with the fee and tax certificate no later than August 30th.
The rental fee is $250.00 and must be received at the chamber no later than August 30th. The City Health permit application must be returned to City Hall no later than August 30th.
A MANDATORY health meeting will be TBA. A representative must attend to guarantee your organization's ability to have a concession stand.
You will receive two dash permits. These will allow concessionaires access to their booth for deliveries. Permits must be in sight in order for the rope men to allow entrance. The rope men are hired by the Yamboree to do a job. Please cooperate with them.
NO SPACE CAN BE SUBLET.
NO COTTON CANDY OR CANDIED APPLES can be sold from any stand other than Crabtree Amusements.
Electric power is provided by Yamboree Association. ONLY AUTHORIZED PERSONNEL IS ALLOWED TO CONNECT STANDS. No one is to cut locks to gain access to Yamboree power panels. Failure to abide by this rule will mean an additional cost to the organization.
No electrical connections will be made after 12 noon on Wednesday, October 19th.
Set-up time will be Monday, October 17th from 6 p.m. until 8 p.m.*
CONCESSIONAIRES ARE RESPONSIBLE FOR TRASH IN AND AROUND THEIR STANDS. TRASH MUST BE BAGGED AND PUT IN DUMPSTER.
Stands are set up inside allotted areas and must not interfere with surrounding stands.
ALL outside cookers/barbecue pits MUST be enclosed with metal or wood fencing to avoid any possible contact by the public. NO EXCEPTIONS
Concession stands must have an approved floor.**

Stands must be removed by 12 noon, Sunday, and NO TRASH CANS IN SIGHT.

All decisions made by the East Texas Yamboree Board of Directors are final.
Concessionaires will forfeit their rental fee and lose their space if they fail to attend the MANDATORY Health Meeting TBA. All concessionaires MUST attach a copy of the Texas Sales & Use Tax Permit to this form. NO EXCEPTIONS
Please contact the chamber of commerce for questions, (903) 843-3759
*IF THIS IS AN INCONVENIENT TIME TO SET UP, CONTACT THE CHAMBER OF COMMERCE
**NO SAWDUST, SHAVINGS OR CARPET
Please return APPLICATION FORMwith AND TAX CERTIFICATE to the chamber by August 30th.
Spaces may not be sublet out to another not-for-profit or business other than the one that the East Texas Yamboree Association has assigned the spot to; doing this will cause forfeiture and removal of the offending group from the upcoming Yamboree and future events.
Food trucks are not permitted on the square during the East Texas Yamboree.