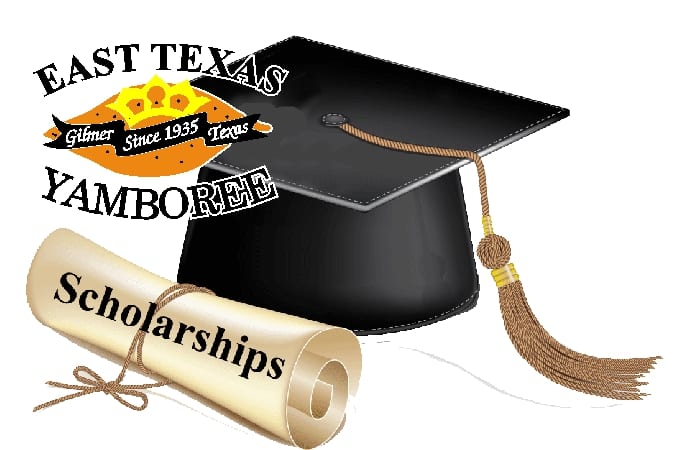 $1000 Scholarship Kaitlyn Castro is the daughter of Daniel and Monica Castro. She graduated Salutatorian from Gilmer High School. Kaitlyn was a member of FFA for four years, Deuces for four years, National Honor Society for two years, cheerleading for four years and varsity golf for four years. Kaitlyn is attending the University of Texas at Austin where she is majoring in Public Health. She later plans to attend medical school so she can pursue a career within the medical field. Kaitlyn hopes to one day volunteer with organizations such as "Doctors without Borders".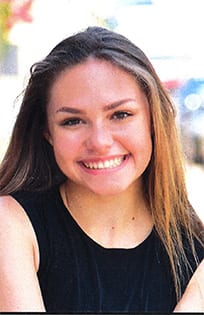 $1000 Scholarship Macey Russell is the daughter of Tim and Jana Russell. She graduated from Harmony High School where she participated in varsity volleyball, basketball, varsity tennis, National Honor Society, FCA, and the yearbook staff. Macey is a member of Shady Grove Church of Christ and Rosewood Baptist Youth Group. She is currently attending Harding University to become a teacher and coach. Macey also would like to pursue motivational speaking in her spare time to inspire others with her story.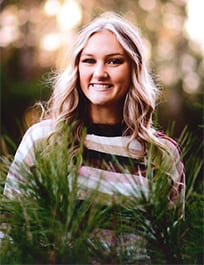 $1000 Scholarship Jaici Pilcher is the daughter of Denny and Jaime Pilcher. She graduated Gilmer High School ranking 12th in her class with a 4.25 GPA. Jaici was highly active in the Gilmer FFA chapter where she served as Vice President. She was crowned the 82nd East Texas Yamboree Princess in 2019 and has performed countless acts of service for the community. Jaci was accepted to BYU Provo and is majoring in public health.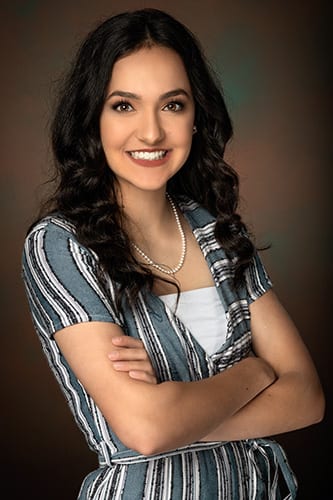 $1000 Scholarship Audrey Nolan is the daughter of Scott and Alise Nolan of Gilmer. At Gilmer High School, Audrey ranked in the top 5% of her graduating class. She was a member of the National Honor Society, the first Vice President of the Gilmer FFA and current Area VI Vice President of the Area VI FFA Association. Audrey was also co-head varsity cheerleader, a member of the Yamboree Livestock Jr. Board, Cherokee Rose Festival and Harvest Festival as Vice President. She is proud to reign as the 82nd East Texas Yamboree Queen in 2019. Audrey is currently attending the Texas A&M School of Architecture.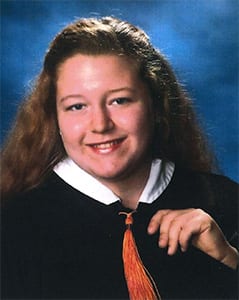 $1000 Scholarship Emily Nix was born in Longview and raised in Gladewater by her parents Richard and Angela Nix. The family later moved to Ore City where Emily graduated in the top ten percent of her class and ranked fifth. During High School, she participated in band, majorette line, NHS, FFA, Team America Rocketry Association, UIL Literary Criticism, and Visual Art Scholastic Event. Emily is currently attending Kilgore College to obtain her basics before transferring to Texas A&M to major in statistics.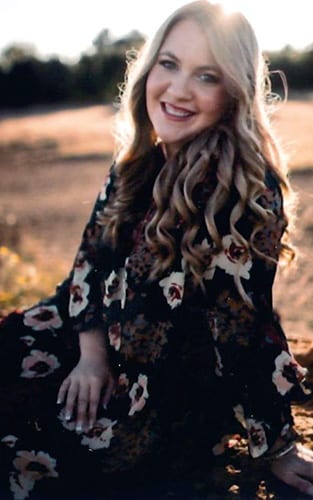 $1000 Scholarship Marcy Low is the daughter of Max and Jackie Low and the granddaughter of Bobby and Pat Ellison, Burton and Marita Forse, and the late Jim Low. She has been a three-year member of the Stars Drill Team and served as Social Officer her senior year. Marcy also served as the Gilmer Area Chamber of Commerce Duchess. She was involved in Jr. FFA and FFA for ten years, participating in Livestock shows, serving on the Yamboree Livestock Jr. Board, Harvest Festival Jr. Board, Floriculture team, and receiving the FFA Long Star Degree. Marcy is currently attending Ouachita Baptist University and majoring in Christian Ministries with a focus on Community and Family Services.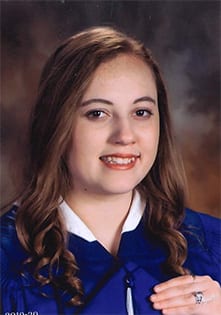 $1000 Scholarship BreAnna Jackson is the daughter of Adam and Geni Jackson. She graduated from Union Hill High School. Over the years she has been involved in various community services including shelters for the less fortunate and is a short-term missionary to El Salvador. BreAnna was also active in High School where she served as NHS Secretary, Volleyball Captain, FCA Captain, and much more. She is currently attending Stephen F. Austin University pursuing a career in Criminal Justice with the hope of becoming a court-appointed special advocate for children in foster care.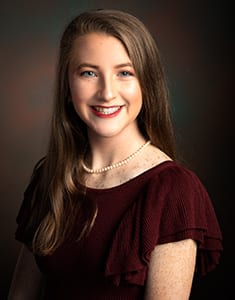 $1000 Scholarship Morgan Hughes graduated from Gilmer High School. She is the daughter of Vici and George Wolfe and Jimmy and LeighAnn Hughes. She was a four-year member of the GHS stars drill team and a one-year senior officer. After attending the American Dance/Drill Team (ADT) camp at SMU, she received a number of awards including ADT All American Dancer. Morgan also ranked ninth in her class of 160 with a 4.133 GPA. She is currently attending Blinn College majoring in business and minoring in photography.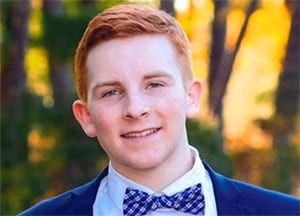 $1000 Scholarship Nicholas Hamilton is the son of Jeff and Mindy Hamilton. His siblings are Lexie, Elizabeth, Lela, and Laney. Nicholas enjoys playing baseball, ultimate frisbee, listening to music, singing, and preaching/sharing the Gospel. He was a member of NHS, FFA, Deuces, baseball, and the Locker service club. Nicholas was also a member of the youth leadership team and the youth choir/praise team at Mobberley Baptist Church. He is currently attending Dallas Baptist University where is he majoring in Christian Studies with plans of becoming a Youth Minister.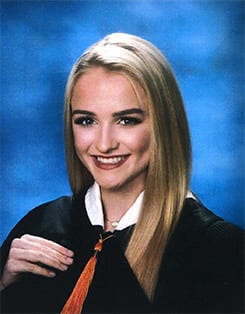 $1000 Scholarship Keri Dean is the daughter of Barry and Tracy Dean of Ore City. She graduated from Ore City High School as their Salutatorian. Keri was highly involved during her High School career. She is on all A honor roll, a member of National Honor Society and a Student Council Member. Keri has earned Microsoft certifications in Word, PowerPoint, and Excel. She graduated with 15 college hours in English, Precalculus, Government, and Economics. Keri is currently attending the University of Texas pursuing a degree in medicine.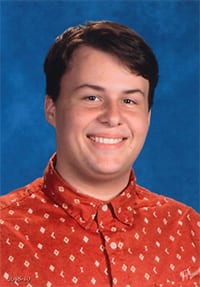 $1000 Scholarship Luke Davidson is the son of Todd and Blair Davidson. He graduated from Union Grove High School and is attending Tyler Junior College for nursing. Luke was a member of his High School band, FFA and NHS. He has participated in the Yamboree the last four years by marching in the parades and being a part of the High School Band Marching Contest. Luke is an active member of his church and volunteered for community service projects such as Champions Heart Foundation.
$1000 Scholarship James Briscoe was born in Albuquerque, NM and moved to Texas in 2005. He is the son of Scott and Andrea Briscoe. Growing up James became interested in livestock and showing swine, which in turn created an interest in animal genetics. James was an honor student at Big Sandy High School and he held a 4.0 GPA while participating in FFA, athletics, and various service organizations. He loved showing swine and his barrow won Grand Champion at the 2019 East Texas Yamboree. James is currently attending Texas A&M University-Commerce majoring in Animal Science/Pre-Vet.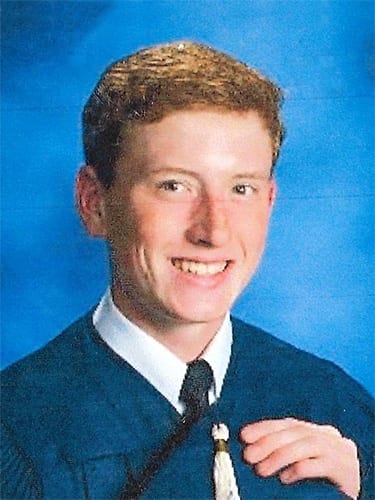 $1000 Scholarship Elijah Baker graduated from Union Grove High School. He is the son of Brant and Rhonda Baker, brother to Joshua, and grandson of Terry and Nina Baker of Gilmer and Rodney and Sue Price of Hallsville. During his High School career, Elijah was highly active in athletics, band, Systems Go Rocketry, and FFA. He plans to continue his athletic career by being a member of the men's cross country/track teams at East Texas Baptist University. Elijah intends to major in business and dreams of having his own Angus Show Cattle operation.
$1000 Scholarship Colton Beasley is the son of Kevin Beasley II and Sintique Beasley of Diana, TX. His grandparents are Kevin and Lynne Beasley of Lone Star and Pedro Olvera of Diana. He was involved in FFA for four years and forestry at New Diana High School. Colton has had numerous projects in the Yamboree shows. He enjoys hiking, woodworking, welding, and spending time with his family. Colton plans to attend Northeast Texas Community College to obtain his Associate's Degree in Welding/Mechanical Specialization.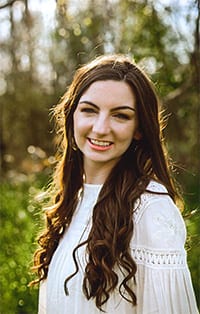 $1000 Scholarship Stephanie Voight is the daughter of Tim Voight and Trinda Meister. She attended New Diana School District her entire school career. During High School, she participated in the Student Council where she was President, Sid Buie Chapter of the National Honor Society, the PALS program, band, and the majorette line. Stephanie is attending a four-year university to receive her degree in biology. After that, she plans to attend medical school and become a pediatrician. Stephanie hopes to one day inspire younger generations to never stop until the reach their dreams.