School Parade
October 16, 2020 @ 11:00 am

-

12:00 pm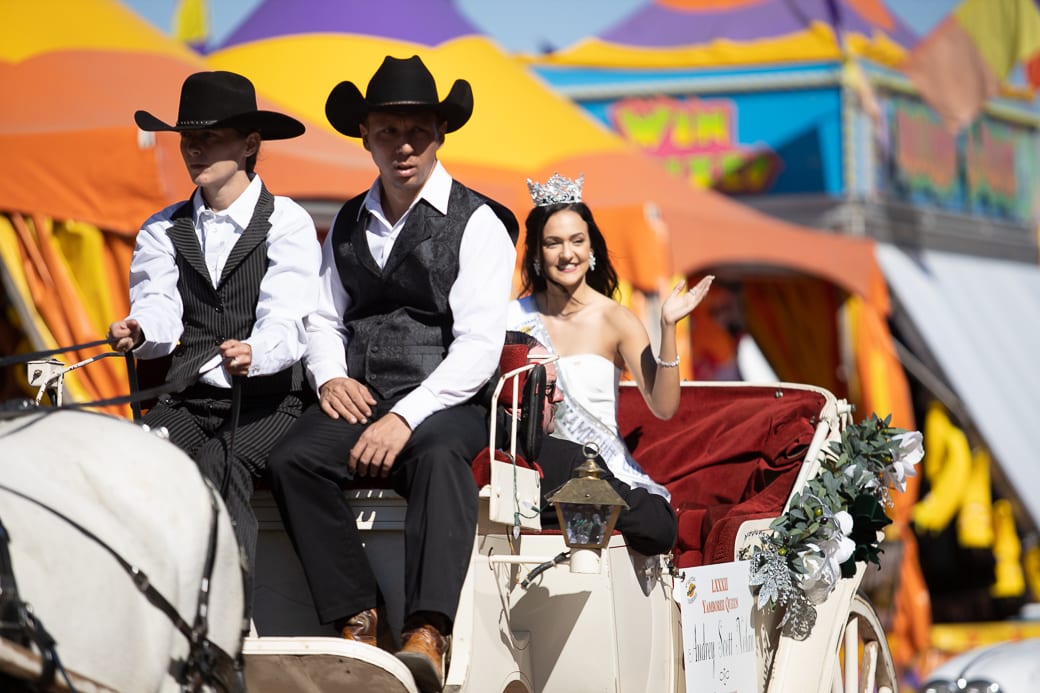 YAMBOREE SCHOOL/YOUTH PARADE RULES
OCTOBER 16th, STARTS PROMPTLY @ 11:00 AM
1. NO MOTORCYCLES, ATV'S (4-Wheelers or 3-wheelers), DIRT BIKES, or any motorized off-road vehicles.
2. Walking groups are encouraged.
3. All marching bands will sound off at the corner of Madison St. and Titus St. on the empty grass lot.
4. NO CD's OR RADIOS FROM CARS
5. *NO TRAFFIC WILL BE ALLOWED ON TITUS ST. FROM 8: 00 AM, FRIDAY UNTIL THE CONCLUSION OF THE PARADE.
6. * ENTRIES MAY NOT THROW OR PASS OUT CANDY OR ANY OTHER ITEM, INCLUDING TRINKETS OR FLIERS.
7. The Parade chairman has the final decision of any entry. Entries must not delay the parade and must cooperate in maintaining a smooth flow of parade traffic.
8. All entrants must follow the complete parade route. Disbanded groups will be allowed to walk back through the parade.
9. No entries will be accepted after October. 2nd. No other entries into the Yamboree School Parade will be accepted after this point.
10. The parade route begins with the lineup on Titus St., left on Jefferson, right on Simpson St., rights on Hwy. 154, right on Trinity St. Floats will turn left on Buffalo and discharge riders at the Methodist Church. Bands must not disband until reaching Cass St. and this is where all autos will leave the route as well.
11. Have all floats on Madison St. between Titus and Trinity at 9:00 am, Friday, October 16th.
12. Riders on flats must be on in complete costume with make-up on, before arriving at the parade and be on the floats by 9:00 am. Float judging will begin at 9:30 am.
13. All award winners will need to provide two people to carry the award banner during the parade.
14. All other entries must be in place by 10:00 am. The parade will start promptly at 11:00 am.
15. BUS PARKING WILL BE ON MADISON ST. BETWEEN HWY. 271 & TITUS ST. THIS STREET WILL BE BLOCKED OFF, BUT THERE WILL BE A POLICE OFFICER OR PARADE OFFICIAL THERE TO LET THE BUSES GO THROUGH TO THE PARKING AREA.
16. Floats entries must follow the themes obtained from the Chamber of Commerce in order to be judged for prize awards. – Entries may be picked up at the Gilmer Area Chamber Office 106 Buffalo St. Gilmer, TX 75644, or downloaded from the website.
Floats will be judged on Workmanship (30%), Beauty(30%), Portrayal of Theme (30%), Costumes(10%), Special Effects(10%)
Narratives (3 copies should be turned in to the Gilmer Area Chamber of Commerce by October 8th to qualify for bonus points.
A narrative is a brief description of the float, telling the story you wish to depict and how it ties into the overall theme. These may be displayed very decoratively and elaborate or very simple. NO LOOSE GLITTER PLEASE.
SCHOOL/YOUTH PARADE AWARDS
Class I School Awards Floats
1st Place – $500.00
2nd Place – $300.00
3rd Place – $200.00
4th Place- $150.00
5th Place – $100.00
Class II Junior Floats (organized youth groups other than schools)
1st Place – $300.00
2nd Place – 200.00
3rd Place – $150.00